Cassandra Astolis MS, CCHt
Master's of Science in Mental Health Counseling and
Certified Clinical Hypnotherapist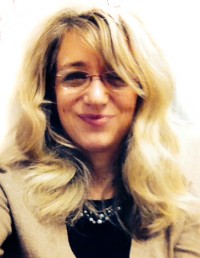 Cassandra Astolis has a Master's Degree in Counseling and is certified in Clinical and Advanced Hypnotherapy. She is considered an expert in the field of hypnotherapy and the subconscious mind.
Health and wellness for you and your family is Cassandra's goal and therefore sessions are structured with the whole person in mind. Goals are formulated and met with the tools of hypnotherapy and neurolinguistic programming (NLP). Cassandra has an enormous rate of success and has helped 1000's of clients since 2009. Her passion is to serve, encourage and empower others to realize their abilities and achieve their dreams. She has extensive knowledge in weight loss, smoking cessation, eating disorders, stress management, sports performance, trauma, grief and much more.
Cassandra currently serves clients worldwide and within the USA. In 2018, she will be lecturing about the benefits of hypnotherapy at various universities and mental health coalitions.
With this broad background and 350 hours of extensive in person, clinical hypnotherapy training, Cassandra will offer you unique, integrative and compassionate care. You will receive a personalized program that addresses your needs. This could include not only techniques of hypnotherapy and NLP, but also guided visualization, meditation, spiritual and life mastery work.
Your program will include step by step realistic goals that will insure life long success. You'll see that you really can change your life with hypnotherapy!
"Cassandra's knowledge of hypnotherapy and the subconscious mind are unsurpassed. She has helped me more than any other therapist I worked with including a psychologist I saw for 3 years. I cannot stress enough how good she is at her job." – Debbie T. Havana, FL