How Much Does it Cost?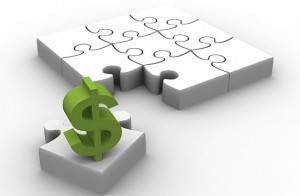 The first question people usually ask is "Is hypnotherapy covered by insurance?" The answer is yes and no. In some settings such as in the hospital, hypnotherapy may be covered by your insurance company but unfortunately in most settings such as private clinics, it is not.
This is not a bad thing, for once the insurance company is in the picture, your privacy is out. Since hypnotherapy can deal with deeper, more private issues, knowing that your paperwork is kept confidential can be quite comforting. Insurance also generally requires "medical coding" or a diagnosis. At North Florida Clinical Hypnotherapy, we believe that while a diagnosis may help someone understand their condition, overall, it is unhealthy for the belief system of the subconscious mind. This is another reason why for this type of therapy, it is best to leave the insurance companies alone.
In an effort to bring rates down for those who are dedicated to reaching their goals, we offer programs for various issues. So, while the single session rate is $120, a program will cost less per session and will include 1-2 programming recordings. This is done to discourage people who just want to "try hypnosis out" and encourage those who are truly committed to achieving change in their lives. Sessions are approximately 1 hour long (could run a bit over) and may be scheduled one to three weeks apart.
PRICING:
INDIVIDUAL SESSIONS:
1 session (first time clients)-  $120
Single programming session with mp3 recording: $175
Established client session rate: $80  (These are clients who have done a session program and wish to continue.)
PROGRAM RATES:
*Weight loss program: level 1- $450 (4 sessions plus 2 mp3 hypnotherapy recordings)
level 2- $599 (6 sessions plus mp3 2 hypnotherapy recordings)
*Smoking cessation program: level 1- $450 (4 sessions plus 2 mp3 hypnotherapy recordings)
level 2- $599 (6 sessions plus mp3 2 hypnotherapy recordings
*School/Sports Performance: $350 (3 sessions plus 1 mp3 recording)
*Public Speaking: $399 (4 sessions plus 1 recording)
*Stress Management program: $399 (4 sessions plus 1 mp3 recordings)
*Happy Living program: $399– (4 sessions plus 1 mp3 recordings)
*Healthy Childbirth program:  $599 (6 sessions plus 2 mp3 recordings)
We take PayPal, Visa, MasterCard and American Express for your convenience.
It's important to understand that hypnotherapy is a rapid method of achieving results. Because we are working with the source of the problem, (almost always the subconscious mind), progress is much faster than traditional "talk" therapy. Therefore, you will usually save money when compared to what you might pay in an insurance co-pay for a few months of psychotherapy or counseling.
***Please Note: After you become an established client, the session rate is stabilized at $80. As well, if you have acute circumstances and need an appointment,  yet feel you can't afford it, please contact us anyway. We will try to work with you. As well, because of the discount that is offered, refunds are not made on programs, so please be committed to your sessions before you purchase. Programs must be paid after the first session and are good for one year from the date of purchase. They also may be shared within immediate families.
"15 years in counseling with little to no results. I got tired of just talking and talking and paying and paying. Fast forward to hypnotherapy, 5 sessions and I feel the best that I have in my whole life."
– Daniel M. , Panama City, FL
"I was in therapy for 4 years for a stuttering problem I have had since childhood. Nothing touched it until I tried hypnotherapy. In three sessions, we got to the root cause and the issue was solved. "
– JG, Tallahassee, FL
"Smoking program success! Pack and a half down to NONE! I appreciate your service! Couldn't have done it without you."
Michael G., Atlanta, GA